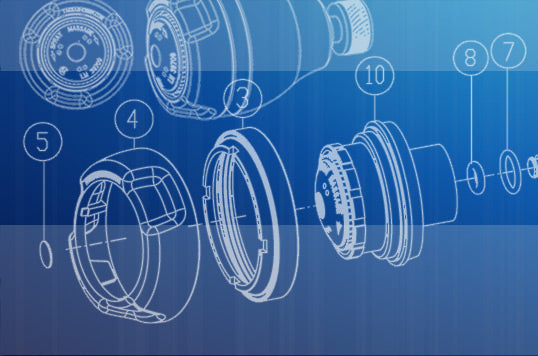 Parts & Service
You will never have to worry about anything that you purchase from us.
• we stock replacement parts for all products we sell
• we can repair and service any product we sell
Anyone can talk about how great their shower heads are but we have put our money where our mouth is.
Any shower head can occasionally need a new washer, gasket or small part. If you cannot get these parts – and they are not standard hardware store items – then your shower head is simply useless. Why should you have to go out and buy a brand new shower head when all you really need is a 25 cent replacement washer? It just doesn't make sense.
Our service department will also assist you at any time with all questions relating to installation, use, maintenance and cleaning.
Please.
Compare our credentials and guarantee to any other company. See for yourself, there is no comparison whatsoever.
Careful.
Avoid scams. Our products are only available directly from us, at this one website, and nowhere else.